ANNA MONET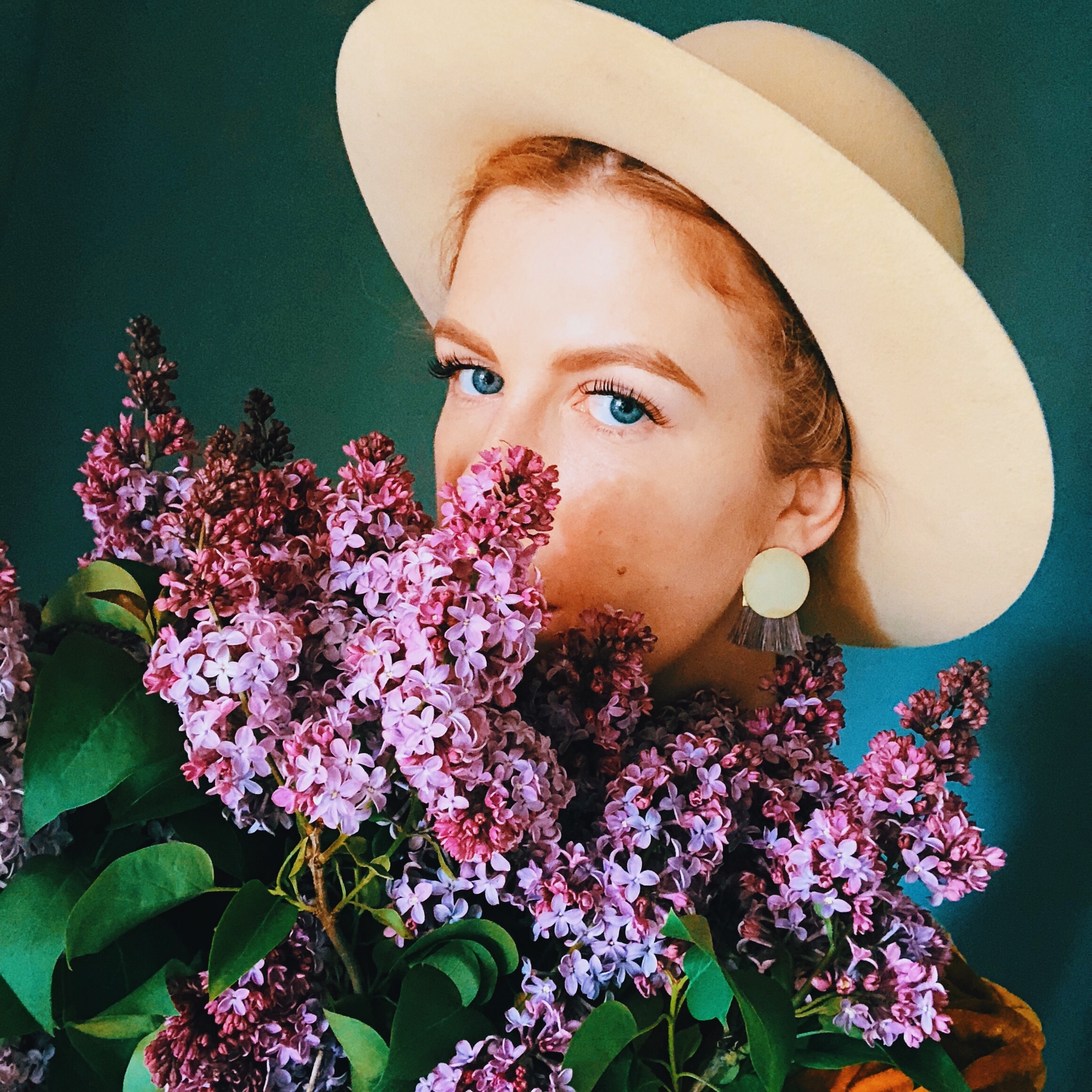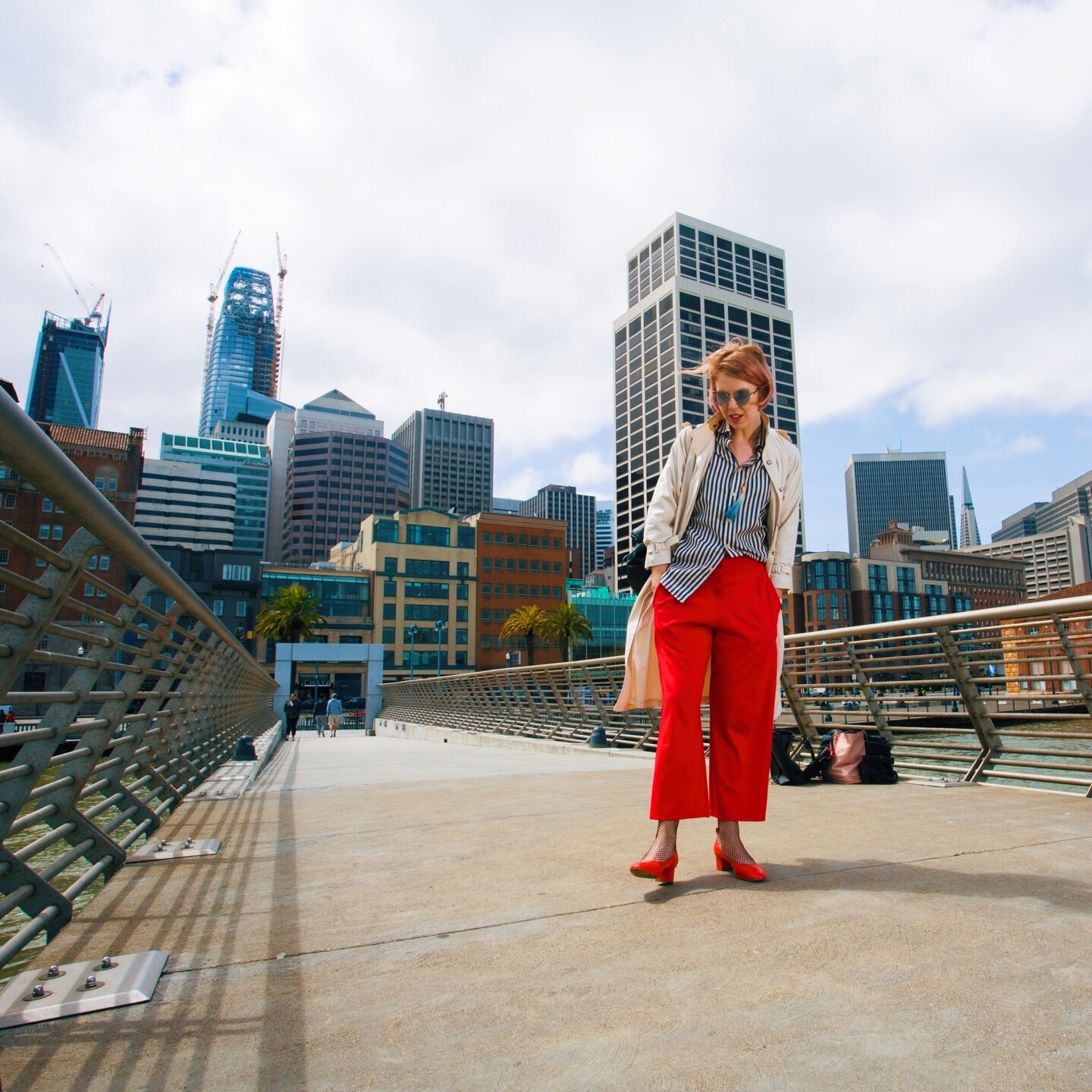 HOW DID YOU GET INTO THE JEWELRY INDUSTRY?
I made my first piece of jewelry when I was 13 and sold it at an art fair in Moscow that my grandmother took me to - the piece was made from raw amber.
DID YOU HAVE ANY TYPE OF DESIGN BACKGROUND?
Not until 2010, which is when I got my fashion merchandising degree. I am fortunate because design comes naturally to me.
HOW LONG HAS YOUR COMPANY BEEN IN BUSINESS?
Although I've been creating jewelry for years, I officially launched in 2017.
WHAT MOTIVATED YOU TO START YOUR COMPANY?
The creative energy of the Bay Area. I thrive creatively here - work pours out of me.
WHERE ARE YOU BASED?
San Francisco.
WHERE ARE YOU FROM?
Moscow, born and raised. I moved to San Francisco after visiting the city during some of my travels and I naturally integrated here.
DESCRIBE YOUR JEWELRY
Eclectic.
IS THERE A UNIQUE STORY BEHIND YOUR BUSINESS NAME?
My legal name is Anna Danilova but as a child, my friends gave me the nickname Monet because I was fascinated with painting. When I made the decision to launch my own jewelry line, I decided Anna Monet was the perfect name for my brand.
WHAT'S THE FIRST PIECE OF JEWELRY YOU FELL IN LOVE WITH?
I fall in love with pieces on a weekly basis so it's easier for me to tell you the last piece I fell in love with - my Sun Goddess choker. I discovered the redwood dye this summer and it completely connected with me. Inspired by the California landscape, I gather the redwood bark from the ground to create my pieces.
WHO IS YOUR JEWELRY ICON?
Iris Apfel.
WHAT IS YOUR SPIRIT ANIMAL?
A hummingbird – it has a very sweet energy.
IF A THEME SONG PLAYED EVERY TIME YOU WALKED INTO A ROOM, WHAT WOULD IT BE?
'Windy Lady' by Tatsuro Yamashita.
DO YOU HAVE A PIECE(S) OF JEWELRY YOU WEAR EVERY DAY AND IF SO, WHY?
Indigo horse hair tassel earrings – they turn every outfit into a complete look.
I wear a full stack of rings.
DESCRIBE YOUR STYLE
Vintage.
LAST PIECE OF JEWELRY YOU BOUGHT AND LOVED
A ceramic necklace from local artist, Rainbow Kimono.
THE THING YOU ARE COVETING NEXT
A perfect pair of kitten heels for everyday wear.
THE BEST GIFT YOU'VE GIVEN RECENTLY
A pearl ring I designed for my best friend.
THE BEST GIFT YOU'VE RECEIVED RECENTLY
A portable color reader given to me by my husband.
YOU CAN NEVER HAVE ENOUGH...
Jewelry.
FAVORITE FOOD?
Oysters.
LEAST FAVORITE FOOD?
Anything fried.
WINE OR CHEESE?
Wine.
COFFEE OR TEA?
Tea.
YOGA OR BOXING?
Yoga.
FAVORITE SEASON?
Fall.
FAVORITE CITY?
San Francisco.
FAVORITE VACATION SPOT?
Anywhere with natural hot springs.
THE LAST SONG YOU LISTENED TO?
'Promenade' by Saib.
THE LAST CONCERT YOU WENT TO?
Sun Ra at the Fillmore Jazz.
FAVORITE MOVIE?
Frida.
SUPERPOWER OF CHOICE?
Teleportation by closing my eyes.
SECRET SKILL?
Yoga teacher – that was my first job. I specialize in Kundalini yoga.
FRIENDS CHARACTER?
Phoebe.
SOCIAL MEDIA OF CHOICE?
Instagram.
FAVORITE PART OF THE DAY?
Sunrise.
LEAST FAVORITE PART OF THE DAY?
I don't have a least favorite part of the day.
YOU WON'T LEAVE HOME WITHOUT...
My phone and headphones.
WHEN DO YOU FEEL HAPPIEST?
When a woman finds a special piece of jewelry in my collection and it makes her smile. Also...traveling with my hubby and being at home with my cat on my lap.
WHEN DO YOU FEEL STRONGEST?
After my barre class.
HOW DO YOU PICK YOURSELF UP FROM A LOW DAY?
I love reading.
WHAT PIECE(S) OF JEWELRY MAKES YOU FEEL HAPPIEST?
A piece that empowers me to be the best version of myself on that particular day.
WHAT PIECE(S) OF JEWELRY MAKES YOU FEEL STRONGEST?
A statement necklace. It's so royal to wear something strong on your neck, like an empress.
WHAT DOES JOY MEAN TO YOU?
Joy is when I love what I do and people around me are happy and fulfilling their dreams.
WHAT DOES CONFIDENCE MEAN TO YOU?
Empowering others.
WHAT DOES EMPOWERED MEAN TO YOU?
Feeling in charge of my own life.
WHAT ADVICE WOULD YOU GIVE YOUR YOUNGER SELF?
Put more energy into creation.