YASMIN DOENYAS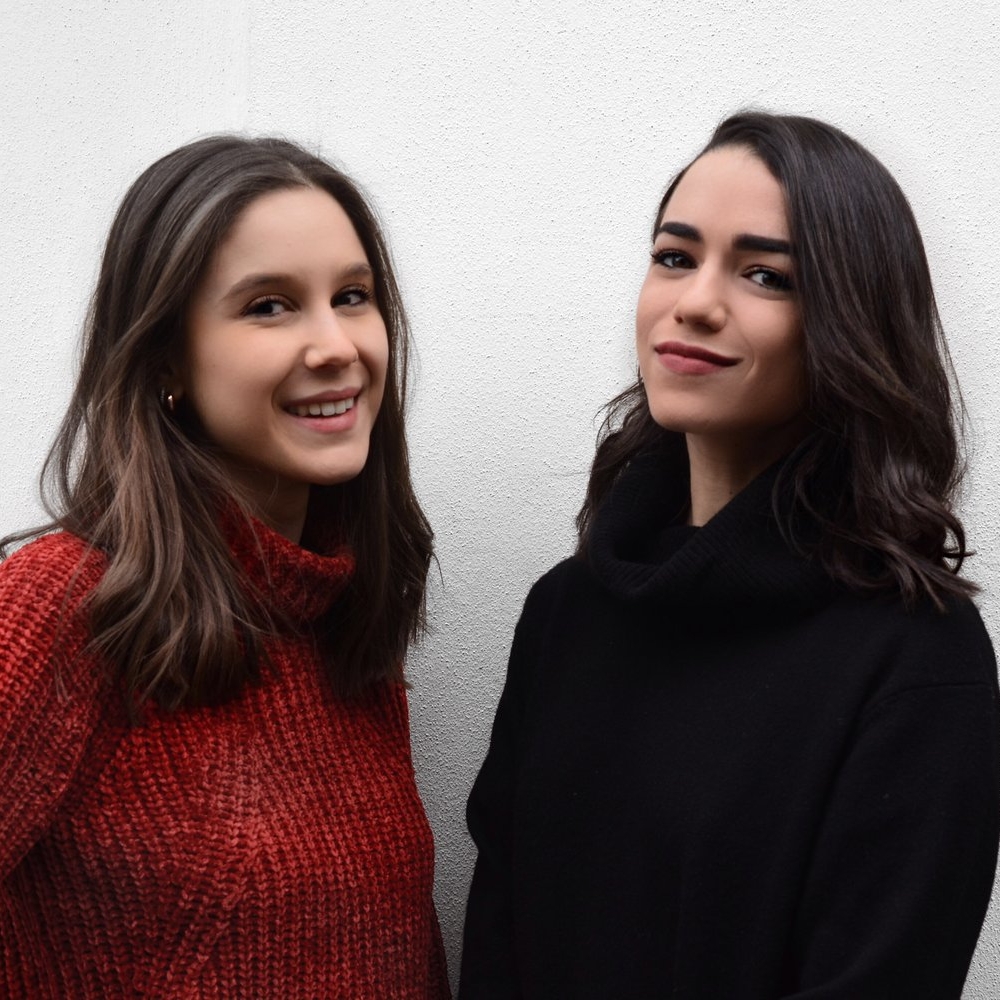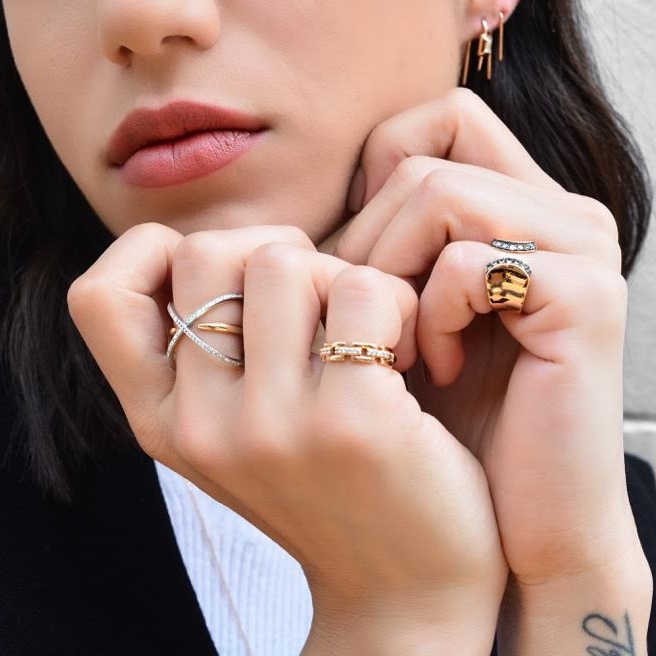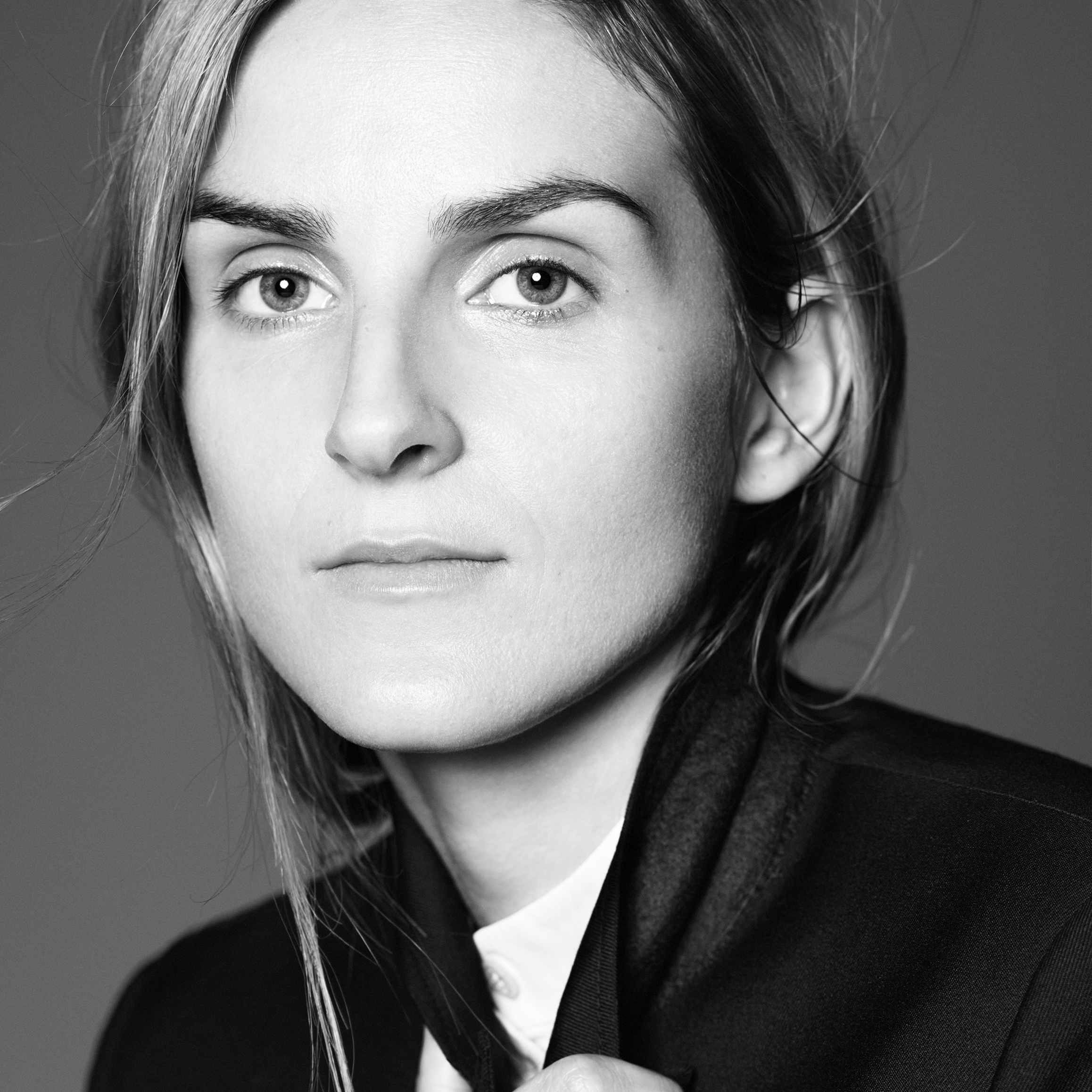 HOW DID YOU GET INTO THE JEWELRY INDUSTRY?
I have always had a huge interest in jewelry. As a teenager, I preferred to design jewelry over buying it - I loved going to an atelier to design meaningful pieces to gift as birthday presents to my friends and family.
DID YOU HAVE ANY TYPE OF DESIGN BACKGROUND?
No –the only design background I had was designing for my friends and family back in Turkey.
HOW LONG HAS YOUR COMPANY BEEN IN BUSINESS?
Since 2015 – my partner, Tümay, and I launched our company right after we graduated from London College of Fashion.
WHAT MOTIVATED YOU TO START YOUR COMPANY?
Tümay and I wanted to create fine jewelry that not only elevates simplicity but more importantly, accompanies women from day to night, making them feel precious and distinguished at all times. During college, Tümay and I observed wearing fine jewelry, specifically with gold and diamonds, was more occasional in London versus Turkey, where women wear it from morning to bed. We noticed there was a gap in the market for a brand that made fine jewelry 'cool' and accessible and decided to take the leap.
WHERE ARE YOU BASED?
London.
WHERE ARE YOU FROM?
Istanbul.
ONE WORD TO DESCRIBE YOUR JEWELRY
Minimalistic.
IS THERE A UNIQUE STORY BEHIND YOUR BUSINESS NAME?
My friends gave me the nickname 'Jezebel' from the song by Sade (Finnebassen og Hansebassen Edit). When Tümay and I were looking for a business name we decided Jezebel had a nice ring for a luxury and contemporary jewelry brand.
WHAT'S THE FIRST PIECE OF JEWELRY YOU FELL IN LOVE WITH?
A pinky ring that belonged to my grandmother.
WHAT IS YOUR SPIRIT ANIMAL?
Dog.
IF A THEME SONG PLAYED EVERY TIME YOU WALKED INTO A ROOM, WHAT WOULD IT BE?
'Steal' by Maribou State.
DO YOU HAVE A PIECE(S) OF JEWELRY YOU WEAR EVERY DAY AND IF SO, WHY?
I wear my pinky ring and ear cuffs every day. I find pinky rings add confidence and the ear cuffs give you an edge.
HOW WOULD YOU DESCRIBE YOUR STYLE?
Smart casual.
LAST PIECE OF JEWELRY YOU BOUGHT AND LOVED
A ring by Zadig and Voltaire.
THE BEST GIFT YOU'VE GIVEN RECENTLY
I got my boyfriend a big silver hollowed out ring from Great Frog to frame his finger tattoo.
THE BEST GIFT YOU'VE RECEIVED RECENTLY
Beautiful flowers that look like pink pineapples.
YOU CAN NEVER HAVE ENOUGH...
...jewelry and sneakers.
FAVORITE FOOD?
Pasta.
LEAST FAVORITE FOOD?
Mushrooms.
WINE OR CHEESE?
Cheese.
COFFEE OR TEA?
Coffee.
YOGA OR BOXING?
Yoga.
FAVORITE SEASON?
Spring.
FAVORITE CITY?
Amsterdam.
FAVORITE VACATION SPOT?
Mykonos.
THE LAST SONG YOU LISTENED TO?
'Montparnasse' by Floating Points.
THE LAST CONCERT YOU WENT TO?
James Blake in London.
FAVORITE MOVIE?
The Prestige.
SUPERPOWER OF CHOICE?
Teleportation.
SECRET SKILL?
I run quite fast – I used to be a sprinter.
FRIENDS CHARACTER?
Rachel.
INSTAGRAM OR FACEBOOK?
Instagram.
FAVORITE PART OF THE DAY?
Night.
LEAST FAVORITE PART OF THE DAY?
Early mornings.
YOU WON'T LEAVE HOME WITHOUT...
...my phone and headphones.
WHEN DO YOU FEEL STRONGEST?
When I am fully prepared for something.
HOW DO YOU PICK YOURSELF UP FROM A LOW DAY?
Seeing or talking to a cheerful friend.
WHAT PIECE(S) OF JEWELRY MAKES YOU FEEL STRONGEST?
Rings.
WHAT DOES CONFIDENCE MEAN TO YOU?
Loving yourself and being sure about your decisions.
WHAT DOES EMPOWERED MEAN TO YOU?
To shine with confidence.
WHAT ADVICE WOULD YOU GIVE YOUR YOUNGER SELF?
Dream big and work harder.