HALLEH AMIRALAI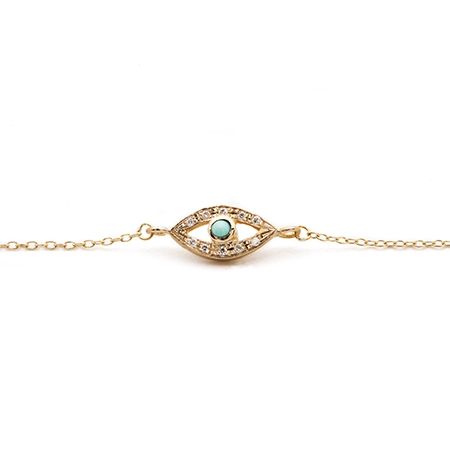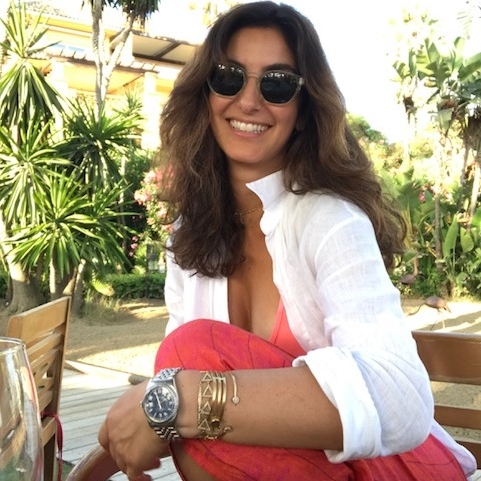 HOW DID YOU GET INTO THE JEWELRY INDUSTRY?
In 1998, after finishing my Master's in marketing, I moved to New York City to start my career the fashion industry. My family had been in the textile industry so it seemed like a natural progression. I worked with a variety of top tier fashion houses including Chanel, Calvin Klein and Alice Temperley. In 2006 I went on a path of discovery to India, looking to determine whether I wanted to open up a yoga studio or enter the jewelry industry. The second I walked into The Gem Palace in Jaipur, I was mesmerized by all the gems and my decision was made.
DID YOU HAVE ANY TYPE OF DESIGN BACKGROUND?
No but I started working at the bench – I am a trained jeweler. While I did not get my Graduate Gemology degree, I have production background. I'm a firm believer you should speak the language of those that produce the jewelry for you.
HOW LONG HAS YOUR COMPANY BEEN IN BUSINESS?
Since 2010.
WHAT MOTIVATED YOU TO START YOUR COMPANY?
I wanted to create my own pieces.
WHERE ARE YOU BASED?
New York and all my production is in New York – I don't mass produce any of my pieces.
WHERE ARE YOU FROM?
Iran – I was born in Tehran but in 1979, during the Iranian Revolution, my family and I moved to Germany followed by Houston, Texas.
ONE WORD TO DESCRIBE YOUR JEWELRY
Sophisticated.
IS THERE A UNIQUE STORY BEHIND YOUR BUSINESS NAME?
My first name is a variation of 'Haleh' which translates to the halo around the full moon in Farsi. As such, all my collections are inspired by the celestial.
WHAT'S THE FIRST PIECE OF JEWELRY YOU FELL IN LOVE WITH?
My mom has an incredible bracelet she bought when we were in Germany. I have always loved the design and it brings back a lot of comforting memories. The years we spent in Germany, although we were displaced, they were easy years.
WHAT IS YOUR SPIRIT ANIMAL?
Lion
IF A THEME SONG PLAYED EVERY TIME YOU WALKED INTO A ROOM, WHAT WOULD IT BE?
'Rollin' Rollin' Rollin' from Rawhide
DO YOU HAVE A PIECE(S) OF JEWELRY YOU WEAR EVERY DAY AND IF SO, WHY?
What I wear really depends on my mood but I do wear my pinky ring every day – I feel naked without it. I also wear my body chain every day. My current obsession are marquise shaped stones.
ONE WORD TO DESCRIBE YOUR STYLE
Relaxed-elegance.
LAST PIECE OF JEWELRY YOU BOUGHT AND LOVED
I can't remember – since I started making my own jewelry, I haven't bought jewelry in a long time.
THE THING YOU ARE COVETING NEXT
My next pair of Golden Goose sneakers.
THE BEST GIFT YOU'VE GIVEN RECENTLY
I treated my mother to a trip to New York City.
THE BEST GIFT YOU'VE RECEIVED RECENTLY
Clippers to remove thorns on the roses. I am a gadget person and an avid florist – I love going to the flower market.
YOU CAN NEVER HAVE ENOUGH...
...good friends.
FAVORITE FOOD
Japanese.
LEAST FAVORITE FOOD
I like everything.
WINE OR CHEESE?
Wine.
COFFEE OR TEA?
Tea.
YOGA OR BOXING?
Yoga.
FAVORITE SEASON
Summer.
FAVORITE CITY
New York City.
FAVORITE VACATION SPOT
My summer home in Marbella.
THE LAST SONG YOU LISTENED TO
'The Rumour' by Depeche Mode.
THE LAST CONCERT YOU WENT TO
Depeche Mode.
FAVORITE MOVIE
The Breakfast Club.
SUPERPOWER OF CHOICE
Being able to fly.
SECRET SKILL
I can catch a mosquito with my fingers.
INSTAGRAM OR FACEBOOK?
Instagram.
FAVORITE PART OF THE DAY
Early morning - waking up.
LEAST FAVORITE PART OF THE DAY
When the day ends - going to sleep.
YOU WON'T LEAVE HOME WITHOUT...
...my phone.
WHEN DO YOU FEEL STRONGEST?
When I'm surrounded by my family.
HOW DO YOU PICK YOURSELF UP FROM A LOW DAY?
A tequila shot.
WHAT PIECE(S) OF JEWELRY MAKES YOU FEEL STRONGEST?
My pinky rings – I feel fully clothed once my pinkies are armed.
WHAT DOES CONFIDENCE MEAN TO YOU?
Being comfortable with yourself in all situations.
WHAT DOES EMPOWERED MEAN TO YOU?
Lending someone a hand regardless of where they are in the totem pole.
WHAT ADVICE WOULD YOU GIVE YOUR YOUNGER SELF?
Do what you want to do and don't hold off - take advantage of the moment because time does creep up on you.