AMY BURTON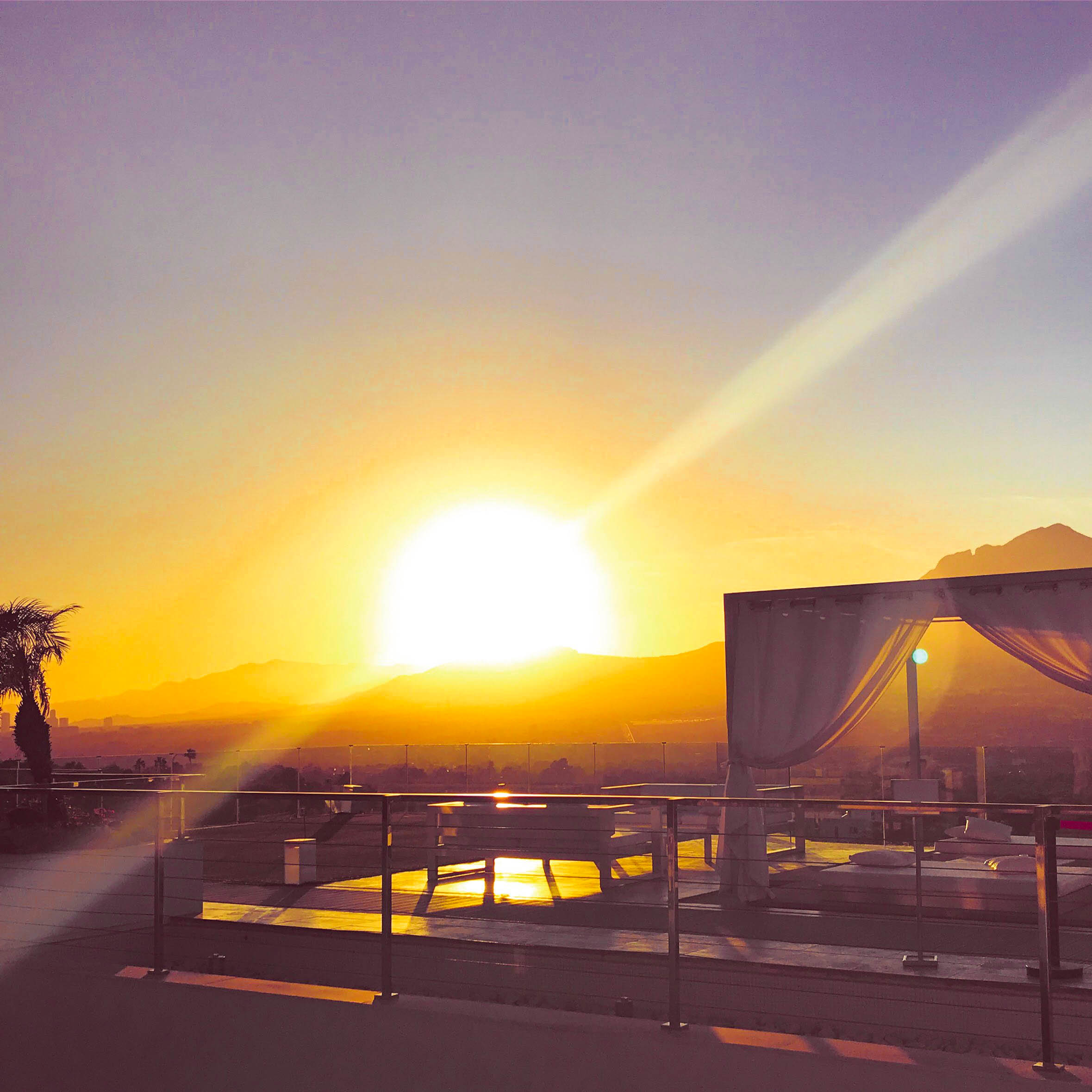 HOW DID YOU GET INTO THE JEWELRY INDUSTRY?
Through my family. Hancocks is my family's business so I've been very fortunate to be around jewelry my entire life.
HOW LONG HAS YOUR COMPANY BEEN IN BUSINESS?
I launched my own jewelry line last year but Hancocks was established in 1849. My jewelry is available exclusively at Hancocks.
WHAT MOTIVATED YOU TO START YOUR OWN LINE?
I have been creative all my life and have always really enjoyed design. A few years ago, I wanted to learn how to correctly communicate with the craftsmen so I decided to train in jewelry rendering. About three years after my design training, I worked up the courage to launch my own line. While it seemed like a very natural progression in my career, it was a tad intimidating to be designing something new when I had spent my life in the antique trade.
WHERE ARE YOU BASED?
London.
WHERE ARE YOU FROM?
Born and bred in London.
ONE WORD TO DESCRIBE YOUR JEWELRY
Craftsmanship. This can also be applied to Hancocks as craftsmanship is the running theme through everything we do, regardless of the era.
IS THERE A UNIQUE STORY ABOUT HANCOCKS?
We are still the sole makers of the Victoria Cross, an honour entrusted to Hancocks in 1856. The VC is the highest award for gallantry available to British and Commonwealth servicemen. It is awarded for Valour and the medal is made from metal cut from the cannons captured during the Crimean War.
IS THERE A UNIQUE STORY BEHIND YOUR JEWELRY LINE'S LOGO?
Seven years ago, I was at a tradeshow in Miami. I was at a stand I had never been before, going through their boxes to see if I could find a treasure or two and I found a Victorian mourning locket with my initials on it ALB. I've always been fascinated with Victorian mourning jewelry. In fact, for years I had been looking for a piece I had a connection to but I never expected to find one that had my full initials. I took the ALB design from the locket and asked a graphic designer to create my logo. It really was serendipitous as there was no reason for me to be at that stand. To this day, I wear it every day.
WHAT'S THE FIRST PIECE OF JEWELRY YOU FELL IN LOVE WITH?
I couldn't just pick one as I've fallen in love in many different ways from finding pieces that I want to be a part of my collection to pieces I love from a historical point of view to others that I love as a gem geek. It's hard to say there is only one.
WHAT IS YOUR SPIRIT ANIMAL?
Humphrey, my Puggle – he's always hungry.
IF A THEME SONG PLAYED EVERY TIME YOU WALKED INTO A ROOM, WHAT WOULD IT BE?
'Mr. Brightside' by The Killers…less a theme tune , more just the single song I've been addicted to for over a decade.
DO YOU HAVE A PIECE(S) OF JEWELRY YOU WEAR EVERY DAY AND IF SO, WHY?
On my ears I alternate between my gold Disorient hoop earrings and my platinum and diamond Disorient hoop earrings. Around my neck, I wear the Victorian mourning locket I found a few years ago that happened to have my exact initials, ALB. On my hands, I always wear a Dinh Van ring as well as two little platinum rings, one of which my dad gave my mum when they started dating.
ONE WORD TO DESCRIBE YOUR STYLE
Smart casual.
LAST PIECE OF JEWELRY YOU BOUGHT AND LOVED
The Disorient hoop earrings from my jewelry line – I had to put myself on the waiting list before I could get them!
THE THING YOU ARE COVETING NEXT
A smart black jacket for winter.
YOU CAN NEVER HAVE ENOUGH...
...jewelry! One hundred percent no brainer! I really do believe that.
FAVORITE FOOD?
Italian.
LEAST FAVORITE FOOD?
Coriander.
WINE OR CHEESE?
Wine.
COFFEE OR TEA?
Coffee.
YOGA OR BOXING?
Boxing.
FAVORITE SEASON?
Christmas time.
FAVORITE CITY?
I can't choose just one! I'd have to say Venice and London.
FAVORITE VACATION SPOT?
SHA Wellness in Spain.
THE LAST SONG YOU LISTENED TO?
The brand new album by The Killers, 'Wonderful Wonderful.'
THE LAST CONCERT YOU WENT TO?
Proms in the Park.
FAVORITE MOVIE?
Love Actually.
SUPERPOWER OF CHOICE?
I'd like to be able to fly so I could travel as much as I wanted to.
SECRET SKILL?
I trained as a beauty therapist – I can do a mean manicure!
FRIENDS CHARACTER?
I'm a hybrid of Rachel and Monica.
INSTAGRAM OR FACEBOOK?
Instagram.
FAVORITE PART OF THE DAY?
Arriving home to be greeted by my crazy puggle, Humphrey
LEAST FAVORITE PART OF THE DAY?
That moment of fear before you start a really tough fitness class!
YOU WON'T LEAVE HOME WITHOUT...
...my phone.
WHEN DO YOU FEEL STRONGEST?
When I am working out at the gym.
HOW DO YOU PICK YOURSELF UP FROM A LOW DAY?
I watch a really good movie – something silly so I can zone out.
WHAT PIECE(S) OF JEWELRY MAKES YOU FEEL STRONGEST?
Rings - when you wear them you can see them unlike a pendant. Rings are empowering.
WHAT DOES CONFIDENCE MEAN TO YOU?
Being comfortable and happy in your own skin.
WHAT DOES EMPOWERED MEAN TO YOU?
When you feel like you can take on whatever the world is going to throw at you.
WHAT ADVICE WOULD YOU GIVE YOUR YOUNGER SELF?
As someone that had always been naturally drawn to artistic pursuits, I would tell my 18 year old self not to walk away from the creative world after school and to have more faith in what I am capable of achieving. It took me far too long to get back into drawing and design and when I did it felt like a missing part of me had been restored.